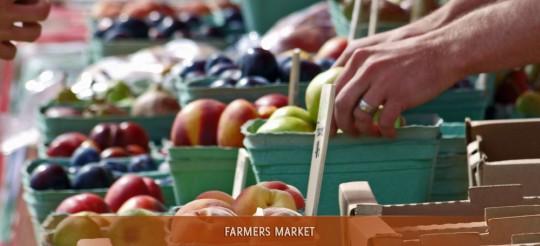 5 fun things to do in Calgary! Please keep in mind the dates!
Some are free to attend so enjoy.
1. Lake Louise Gandola
Address: Whitehorn Road Lake Louise, Alberta, Canada
Starts:Saturday, May 12, 2012 - 09:30
Ends:Sunday, September 30, 2012 - 16:30
Price:Adults: $27.75, Child: $13.75, Children: Free
Come join us on Saturday, May 12 for the opening of our Lake Louise Summer Gondola. The best Grizzly Bear viewings and scenery in the Canadian Rockies!
2. Millarville Farmers' Market
Address: 306097 192 Street West
Starts:Saturday, June 16, 2012 - 09:00
Ends:Saturday, October 6, 2012 - 14:00
Price:Single: $2.00
Every Saturday from 9 am - 2pm. The Millarville Farmers' Market is one of the largest and most successful of the Alberta Approved Farmers' Markets and belongs in a special group sometimes described as a "Make It, Bake It, Grow It Market."
3. COTTAGE COUNTRY CARNAGE Comic Mystery Dinner Theatre
Address: The Deane House Restaurant, 806 - 9 Avenue SE, Calgary
Starts:Friday, August 17, 2012 - 18:30
Ends:Friday, September 28, 2012 - 21:00
Price:$75 + gst per person, no student or senior discounts
Aug. 17, Sept. 14, 28, 2012 Pegasus Performances presents COTTAGE COUNTRY CARNAGE ©: Baxter rents a secluded cabin, but trouble comes knocking! Will Baxter get rid of the pests by hiring an exterminator? Or take on the job himself! © 6 pm Cocktails, 7 pm Meal & Show. At the historic Deane House Restaurant, 806 - 9 Ave. S.E. Four course, served meal & fun show $75+gst/person. For reservations, please call the Deane House at 403-269-7747, for info, check www.greatfun.ca or call 403-246-4811.
4. The Loving Children
Address:Stride Gallery, 1004 Macleod Trail SE
Starts:Wednesday, August 1, 2012 - 00:00
Ends:Saturday, September 29, 2012 - 00:00
Price:Free
THE LOVING CHILDREN, the title of YVONNE KUSTEC's exhibition, comes from the acronym TLC, derived from the television network "The Learning Channel". The viewer is propelled into a twisted yet humorous environment reminiscent of a bizarre movie set. The work is a mixture of visual references extracted from the world of trashy reality television and horror movies, and confronts personal tensions arising from constant exposure to the influence of kid culture. The larger than life unorthodox busts of twin girls draw from the exaggerated representations of children in the media to embody both awkward and distorted views around parenthood.
YVONNE KUSTEC is a Calgary based artist whose work explores theories around image, identity, and femininity while simultaneously trying to subvert conventional associations and experimenting with unusual uses of traditional and non-traditional materials.
5. Dreams, Emotions and Life's Lessons
Address:Gallery of Alberta Media Arts,
EPCOR CENTRE for the Performing Arts, 205 8th Ave. SE
Starts:Thursday, August 2, 2012 - 00:00
Ends:Sunday, October 28, 2012 - 00:00
Price:Free
EPCOR CENTRE for the Performing Arts is proud to partner with the Alberta Media Arts Alliance Society to present a selection of short films and video created by Kyle Armstrong, Ramin Eshraghi‐Yazdi and Subliminal Rabbit. Edmonton‐based artist Armstrong creates a non‐narrative dream film mixing rapid cuts of hand‐altered Super 8 and 16 mm film accompanied by a B‐side tune by Jim O'Rourke.

Eshraghi‐Yazdi creates an experiment in slow motion colouring to accompany Samantha Savage Smith's song The Score while Subliminal Rabbit brings together Calgary‐based filmmakers, musicians, dancers, designers and performers to create a short film about learning to be courageous.

The Gallery of Alberta Media Arts (GAMA) is an initiative to provide support and ongoing prominent screening space for Alberta media artists and curators.
Title: Gallery of Alberta Media Arts (GAMA)
Location: On EPCOR CENTRE's three video monitors:
+15 near CKUA; second level of Jack Singer Concert Hall west end
West end of Jack Singer Concert Hall main floor foyer
• Near Baraka Café and the stained glass window
Dates: Ongoing from Thursday, August 2 to Sunday, October 28, 2012.
Artist reception in EPCOR CENTRE's Centre Court on Thursday, September 6 from 5‐8 pm